Chuck.Tbone
Attributes
Primary Attribute
Strength
Strength
34 (+6)
Agility
22 (+3)
Intelligence
34 (+6)
Stats
Starting Health
250
Starting Energy
 ??
Base Armor
 ??
Movement Speed
2.8
Base Damage
40
Attack Speed
1.8
Attack Range
5
Sight Range
12
Gameplay
Difficulty
 ??
Role
Support
Implementation
Status
Current
Misc
Alignment
Chaotic Good
Introduction
Lore: After Raynor's expedition in the Outlands, several Confederate scientists travelled into Horde territories to observe native inhabitants, eventually coming across the muscular beauty of the Tauren tribes. Intrigued by their physique, they offered a select few Tauren the opportunity to travel into space to test their extraordinarily high-specced suits.
Skills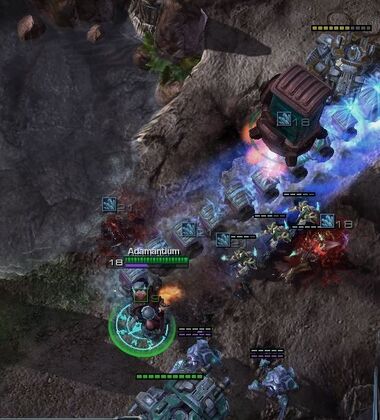 Strategy
See Strategy
Cow is a versatile hero, who, while usually is played as a Burst Caster, can also fill as a secondary dps or tanky utility. His E allows him to plow through creepwaves, as well as making him a passive counter to summoners, and his R gives him global pressence. Max E first, as it will help with farming, especially once you have your ult. Harrass and deny with your Heroic passive, and learn to manage your charges to avoid mistakenly using a double wall and trapping your teammates to their doom. Talents depend on the role you intend to fill.
Ad blocker interference detected!
Wikia is a free-to-use site that makes money from advertising. We have a modified experience for viewers using ad blockers

Wikia is not accessible if you've made further modifications. Remove the custom ad blocker rule(s) and the page will load as expected.