Greelus.Humankind
Attributes
Primary Attribute
Intelligence
Strength
30 (+6)
Agility
24 (+3)
Intelligence
36 (+6)
Stats
Starting Health
550
Starting Energy
252
Base Armor
4
Movement Speed
3.20
Base Damage
80
Attack Speed
1.85
Attack Range
5.5
Sight Range
12
Gameplay
Difficulty
Easy
Role
Support
Implementation
Status
Current
Misc
Alignment
Neutral
Lore
Greelus was among one of the Elite Sciense Vessels from Hale's Commandos, a mercenary organization that offered their services to Emperor Arcturus Mengsk, who needed assistance in eradicating the remaining Zerg forces on Char.
Greelus can conduct a wide range of defense mechanisms to repel from all danger.
Gameplay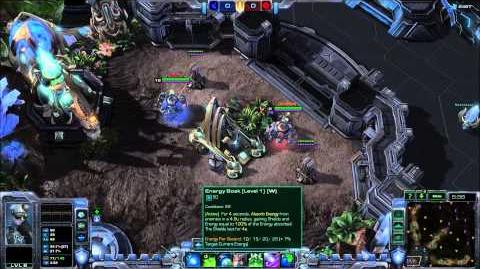 A quick video demonstrating the hero from our developers and administrators
Skills
Strategy
See Strategy
A support/carry hero, Greelus involves slowing down enemies while keeping teams silenced with his drones. Max Q first then E then W and harass enemies out of lane with your Q and W. Run a 0/2/4 talent tree getting health, armor, cooldown reduction, swiftness, wealth, and transport.
Ad blocker interference detected!
Wikia is a free-to-use site that makes money from advertising. We have a modified experience for viewers using ad blockers

Wikia is not accessible if you've made further modifications. Remove the custom ad blocker rule(s) and the page will load as expected.