Justicar.Akasha
Attributes
Primary Attribute
Strength
Strength
35 (+6)
Agility
30 (+5)
Intelligence
25 (+4)
Stats
Starting Health
300
Starting Energy
 ??
Base Armor
 ??
Movement Speed
2.90
Base Damage
50
Attack Speed
1.8
Attack Range
1.25
Sight Range
12
Gameplay
Difficulty
 ??
Role
Support
Implementation
Status
Current
Misc
Alignment
Lawful Good
Introduction
Lore: A preserver of ancient texts. Akasha specializes in retaining high priority target zone superiority.
Skills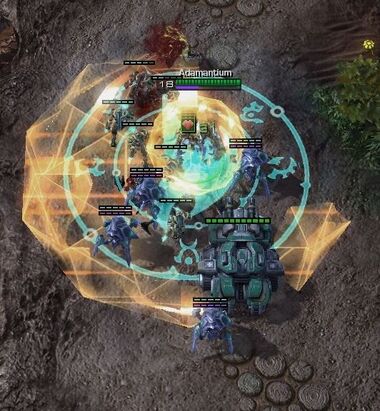 Strategy
See Strategy
A tank with some of the most and best disables in the game, Justicar can lane anywhere due to his E, but is best with a partner who can take advantage of his double stuns early game. Max Q first for aggressive play, or E for passive play. Don't hesitate to use Q just to gain the 6 range stun - the knock up is not always necessary for a kill! Run 0/3/3 talents, focusing on movespeed, health, armor, energy regen, and cooldown reduction.
Ad blocker interference detected!
Wikia is a free-to-use site that makes money from advertising. We have a modified experience for viewers using ad blockers

Wikia is not accessible if you've made further modifications. Remove the custom ad blocker rule(s) and the page will load as expected.