Null.Disruptor
Attributes
Primary Attribute
Intelligence
Strength
32 (+6)
Agility
22 (+3)
Intelligence
36 (+6)
Stats
Starting Health
200
Starting Energy
 ??
Base Armor
 ??
Movement Speed
2.80
Base Damage
51
Attack Speed
1.8
Attack Range
5
Sight Range
12
Gameplay
Difficulty
 ??
Role
DPS
Implementation
Status
Current
Misc
Alignment
Lawful Good
Introduction
Lore: A prototype combat drone, Null boasts the unrestrained power of the Sentry, the Nullifier, and the Disruptor. Sent only on the most specialized missions, Nully D reinforces the front lines with a massive offensive assault, clearing hordes of enemies with a single sweep of his Arcane Swords.
Skills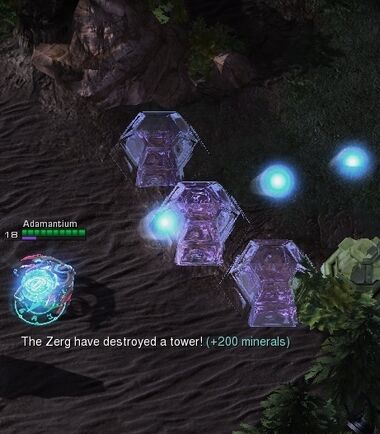 Strategy
See Strategy
Null is a caster who excells at AoE denial and can effectively lock a target down or otherwise impede movement with his forcefields, setting up all manner of AoE. Because his play revolves around his forcefields, he should be friendly to any ladder players who know both the rewards and the risk of the ability. He can take any lane, mid or side lanes with a partner. Capitalize on his near instant, long ranged autoattack to harass an opponent out of lane, and kite with his heroic passive. Max E first. Run 2/2/2 talents, taking weapon damage, spell damage, health, armor, cooldown, and energy regen.
Ad blocker interference detected!
Wikia is a free-to-use site that makes money from advertising. We have a modified experience for viewers using ad blockers

Wikia is not accessible if you've made further modifications. Remove the custom ad blocker rule(s) and the page will load as expected.