Omega.Starscream
Attributes
Primary Attribute
Strength
Strength
36 (+5)
Agility
25 (+4)
Intelligence
29 (+6)
Stats
Starting Health
250
Starting Energy
 ??
Base Armor
 ??
Movement Speed
2.85
Base Damage
40
Attack Speed
1.6
Attack Range
4
Sight Range
12
Gameplay
Difficulty
 ??
Role
DPS
Implementation
Status
Current
Misc
Alignment
Chaotic Evil
Introduction
Lore: Starscream transforms into a McDonnell Douglas F-15 Eagle and serves as the Decepticon Air Commander, leading the other Decepticon Seeker jets, many of whom share his physical design. Starscream is armed with a vast array of artillery and line-based weaponry, many of which will instill fear into enemies as he cometh like the reaper of death.
Skills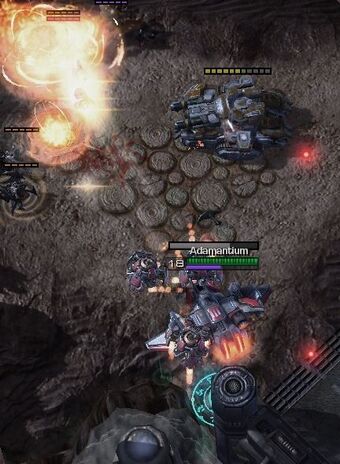 Strategy 
See Strategy
Starscream is a tank who can completely bully a lane down with the high damage and slow on his Q early game, which should be maxed first. He lanes well with most heroes, but is fairly item dependent later. Run 0/3/3 talents, focusing on movespeed, health, armor, energy regen, and cooldown reduction and win your lane early.
Ad blocker interference detected!
Wikia is a free-to-use site that makes money from advertising. We have a modified experience for viewers using ad blockers

Wikia is not accessible if you've made further modifications. Remove the custom ad blocker rule(s) and the page will load as expected.