Rory.Swann
Attributes
Primary Attribute
Intelligence
Strength
32 (+5)
Agility
26 (+4)
Intelligence
32 (+6)
Stats
Starting Health
570
Starting Energy
224
Base Armor
5
Movement Speed
3.20
Base Damage
81
Attack Speed
1.9
Attack Range
6
Sight Range
12
Gameplay
Difficulty
Hard
Role
Caster
Implementation
Status
Current
Misc
Alignment
Neutral Good
Introduction
Lore: Coming from a family of renowned miners and engineers, Rory Swann is a master engineer in his own right. Having been notified of Garamond's potential presence at the Imperial Sanctum, Rory enters the battlefield in search of his long lost brother in arms.
Swann is equipped with an arsenal of small, deployable weapons of his own design. However, this usually racks up an unreasonably large bill, which stands to reason why he typically doesn't participate on the battlefront.
Skills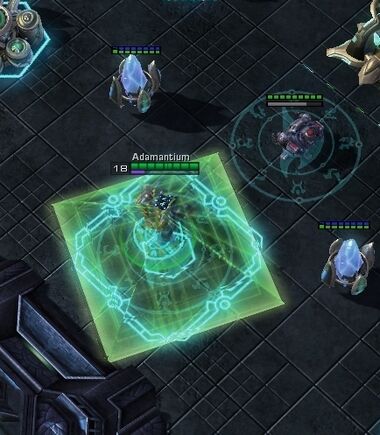 Strategy
See Strategy
Rory is a support caster who has ungodly early-mid game potential, but falls off severely lategame due to hard item counters to molotov. He should lane short lane, where he turns any lane into a kill lane. Max your molotov first for the damage it offers, and practice with it, as it is one of the harder skillshots to land. If possible, save your stun until after hitting your molotov to ensure followup damage. Preferably lane with someone else who has a stun/slow aswell. Run 0/3/3 talents, taking health, armor, cooldown, energy regen, and movespeed.
Ad blocker interference detected!
Wikia is a free-to-use site that makes money from advertising. We have a modified experience for viewers using ad blockers

Wikia is not accessible if you've made further modifications. Remove the custom ad blocker rule(s) and the page will load as expected.