Tychus.Findlay
Attributes
Primary Attribute
Strength
Strength
37 (+8)
Agility
25 (+3)
Intelligence
28 (+4)
Stats
Starting Health
300
Starting Energy
 ??
Base Armor
 ??
Movement Speed
2.9
Base Damage
40
Attack Speed
1.9
Attack Range
5
Sight Range
12
Gameplay
Difficulty
 ??
Role
DPS
Implementation
Status
Current
Misc
Alignment
Chaotic Good
Introduction
Lore: A terran marine with a larcenous attitude. Tychus is released from New Folsom Prison by the Moebius Foundation on orders to find and execute Sarah Kerrigan. To this end, he is locked into a highly advanced marine suit with funcitions far surpassing that of his peers.
Skills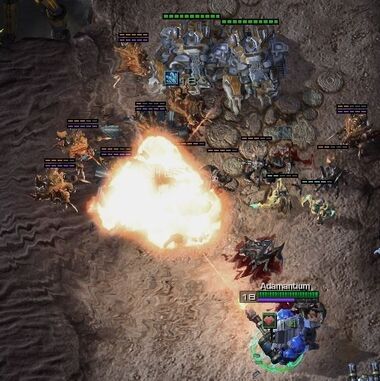 Strategy
See Strategy
Tychus is a slow, tanky carry with the highest physical and spell resist potential, but also a desperate need for farm. Max stats first, with one point in W and E, as you won't be killing anyone unless they are terrible. Tychus works best in a team that have strong early game to hold the line while he farms, as well as many stuns/slows/disables to help him kite/keep up with the enemy. Run 2/3/1 talents, taking attack damage, attackspeed, health, spellresist or armor, and movespeed.
Ad blocker interference detected!
Wikia is a free-to-use site that makes money from advertising. We have a modified experience for viewers using ad blockers

Wikia is not accessible if you've made further modifications. Remove the custom ad blocker rule(s) and the page will load as expected.